Abi, the telemedicine solution for a healthy ROI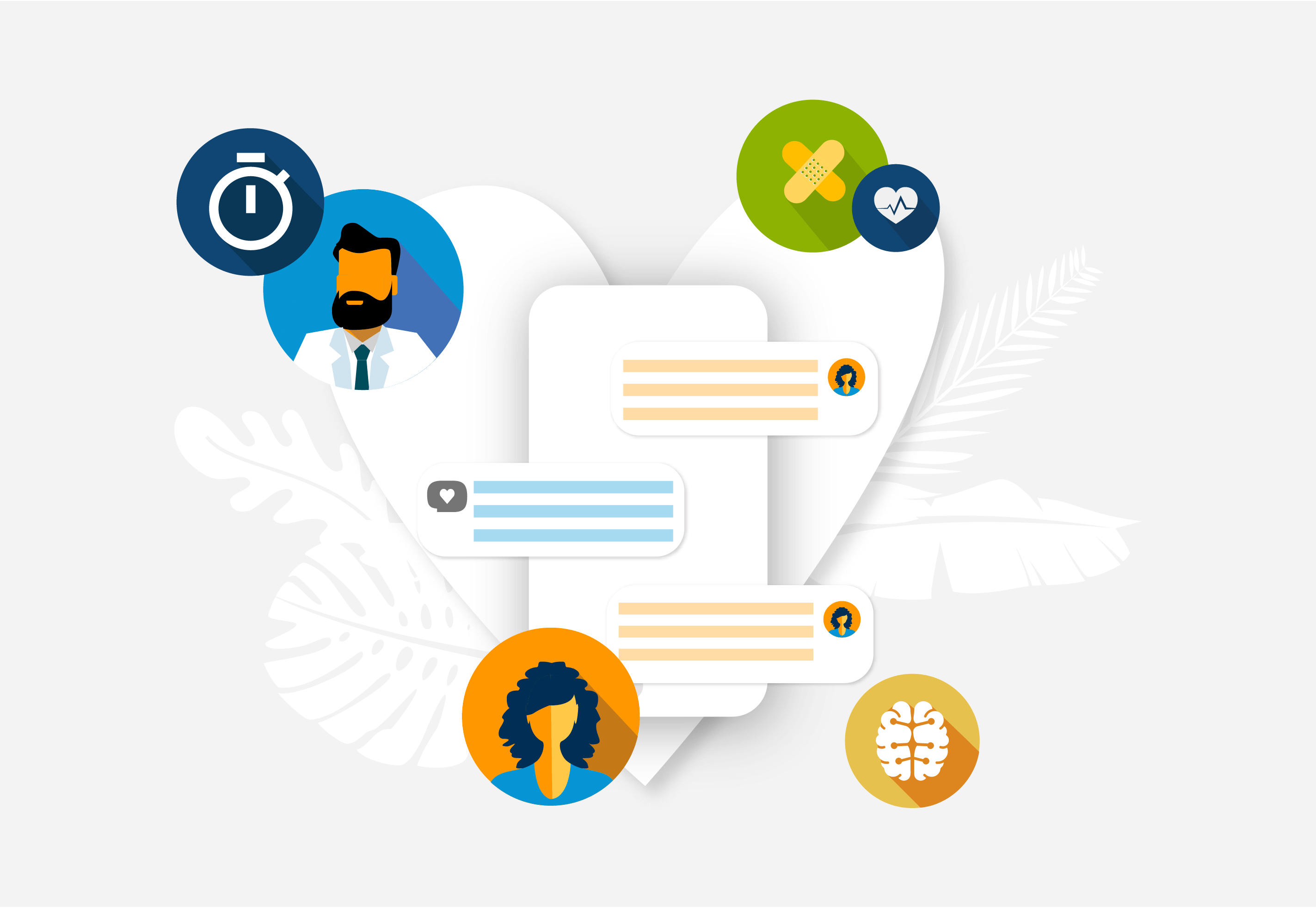 When insurance companies pause to calculate the return on their significant investments, what is the result? Is your company getting a healthy return on investment? Let us introduce you to a unique approach to telehealth.
It's not easy to impress today's consumers. People are more informed, demanding, and fickle than ever before. Communication preferences are shifting dramatically, expectations are growing exponentially, and brand loyalty is at an all-time low.
Within this context, insurance companies are struggling to engage with their customers, particularly when it comes to emerging digital channels and tools.
Insurers are finding that traditional communication strategies are less and less effectives, and they are responding to this unprecedented challenge with innovative business models and clever applications of technology.
57% of consumers report dissatisfaction with a lack of interaction with their insurers.
But the question is still on the table; how do you demonstrate value to your customers?
Three key pillars
In theory, the answer is simple: increase product differentiation, improve customer engagement, and reduce costs.
Many insurance companies are turning to innovative technology partners to help them make progress on all three fronts, and telemedicine offers alluring promises: "Video consultations will be the new default for medical visits!", "But wait, symptom checkers will eliminate the need for medical visits!", "Hang on; smart devices will stop us from having health issues in the first place!"
Only 5% of insurers rate themselves as effective at getting results from digitalisation.
Gartner survey
But do these technologies actually deliver impact? When insurance companies pause to calculate the return on their significant investments, what is the result?
Every healthcare payer should examine three key areas when evaluating any telehealth solution:
1.- Engagement
Are your customers actually using the service?
2.- Impact
Is the service driving positive behavior change?
3.- Return on Investment
Does the impact justify the cost?
The telemedicine solution for a healthy ROI
We developed Abi, our medical microconsultation service, to help insurers answer yes to all three questions with proof, not promises. Abi has 10-20 times higher engagement rates than typical telemedicine apps, because Abi is integrated with the world's most popular chat apps (WhatsApp, Telegram, Viber, Skype, even SMS).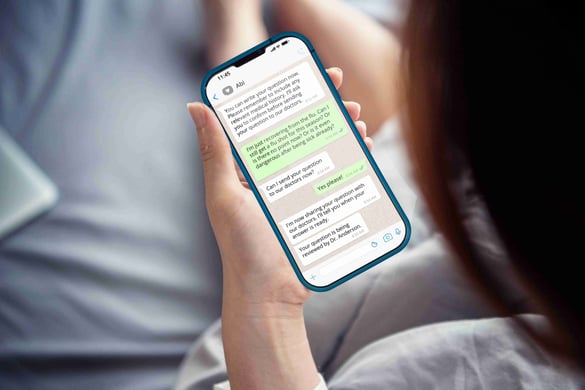 The annual utilisation rate for insurance or employer-provided telemedicine apps is 2-3%.
Kaiser Family Foundation.
All Abi consultations deliver help and information from real doctors, supported by cutting-edge artificial intelligence and machine learning algorithms. Our unique asynchronous microconsultations reduce physician time per case by more than 85% vs. synchronous consultations by chat, voice, or video.
Abi delivers evidence-based medical information from our invitation-only network of doctors, empowering people to make better decisions about their health. Abi users trust what our doctors tell them: Abi helps people avoid unnecessary in-person medical visits for 70% of consultations. For those who do require further medical attention, Abi improves the effectiveness of the next step in the healthcare journey.
Abi is used by insurance companies around the world to differentiate their products, engage with their customers, and improve loss ratios.
Abi is the telemedicine solution for companies that care about a healthy return on investment.